Wednesday, June 01, 2011
The sound of the lawn mower means summer. Is. Finally. Here.
I sat outside on the swing today with the baby and watched CJ shoot baskets while these two mowed the lawn. Trey asked me no fewer than 1o times today what time dad would be home from work to mow the lawn. A lovely afternoon for my four year-old.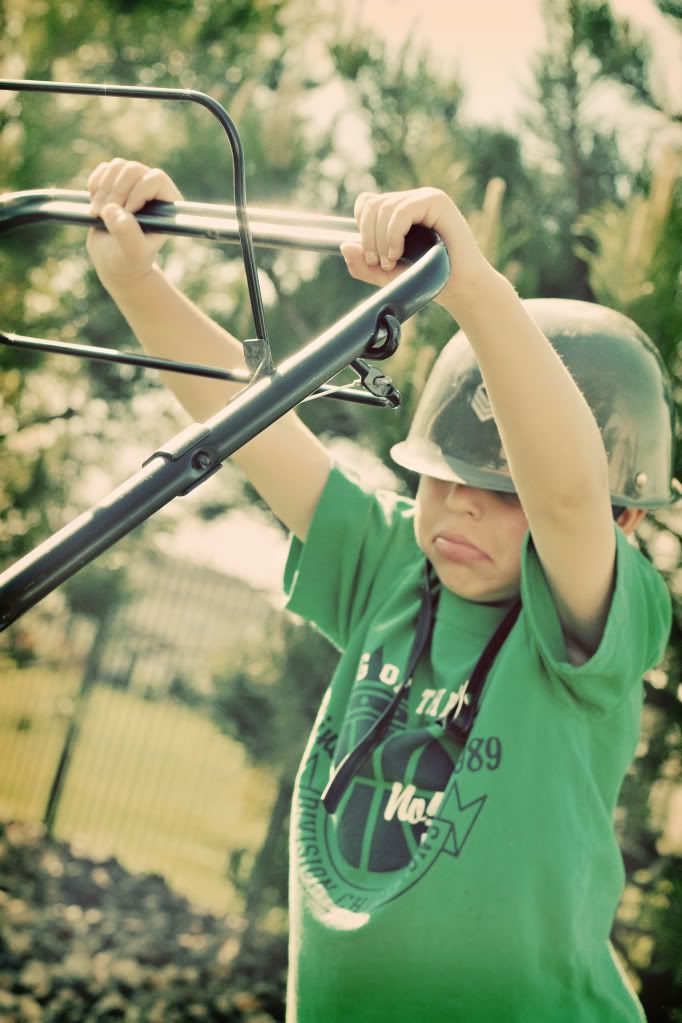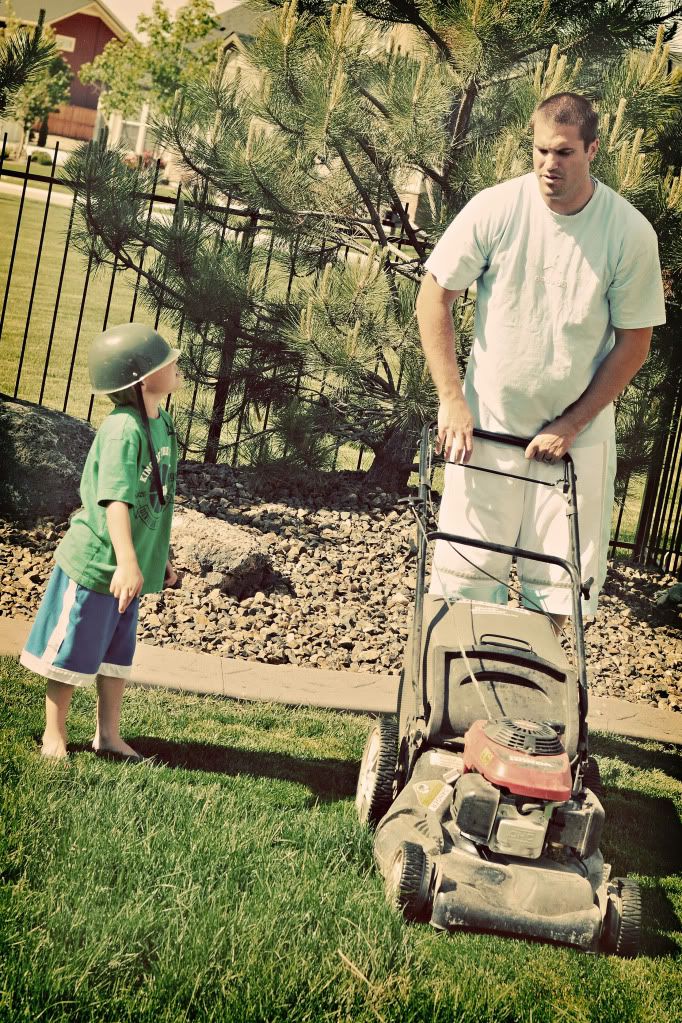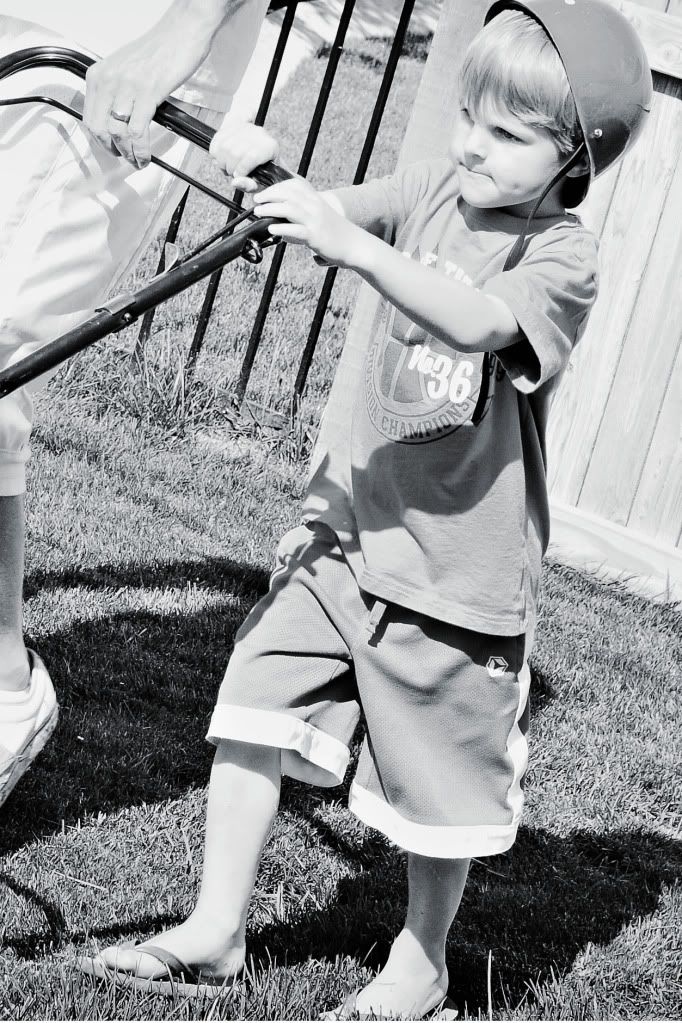 I love this kid and his dimples.
Posted by

More Caffiene, Please
at 9:40 PM
1 comment: